---
Introduction

Every body has the right to breathe clean air, free from the poisons in tobacco smoke. If you can smell the tobacco smoke, then the poisons are going into your lungs and your family's lungs. There is no safe level of tobacco smoke. Smokers' rights stop at their lips. The big battles continue in Australia, where smoking rates are falling, but where our Governments continue to drag their heels or wag their tails for Big Tobacco or their cronies.
---

High Priorities:

Passive smokers:

Protecting the unborn child - mothers continue smoking while pregnant, putting their own and their babies' lives at high risk. Smokefree vehicles Children are still at risk in Northern Territory and in other states where the law only protects those under 16.

Disabled people and frail aged, everybody has the right to travel in smokefree vehicles, the "smallest rooms".

Additionally, smokers continue to toss butts from vehicles, causing bushfires, deaths and property damage.

Indoors: In private homes - smoke assault from neighbours who move outside to protect their own families and homes, but whose smoke then blows and drifts into other homes.

Indoors: In private homes, where smoke seeps through buildings, causing untold distress, discomfort and illness. The smoke travels through vents, ducts, light-fixtures, crawlspaces, gaps, etc.

Indoors: In prisons, where inmates are still allowed to smoke in cells and yet are banned, from the moment of arrest, from using that other legally available drug, i.e. alcohol. Fellow inmates and all workers who are obliged to enter those cells cannot escape the smoke.

Indoors: In other residential institutions, e.g. mental health facilities. As above.

Indoors: In pubs and clubs where the dodgy 75%/25% definition of enclosed says that a room which is substantially enclosed is considered as "outdoors". Proof that "democracy isn't cheap".

Indoors: In high roller rooms in casinos, putting the lives of workers and other patrons at risk, purely for profit.

Indoors: On stage, where smoking can depicted "authentically" with tobacco and yet authenticity is not maintained with guns, sex, babies, alcohol, etc. Also, of course, there's our right to breathe clean air, free from tobacco smoke, outdoors. Smokers should only smoke where their smoke does not affect others. We continue to call for, and make submissions to all levels of Government: Smokefree Outdoor Dining, Smokefree CBD's (Central Business Districts), Smokefree Public Transport Waiting Areas, Smokefree Public Events, Smokefree Playgrounds, Parks, Sporting Fields, smokefree zones around all children's services such as Childcare centres and Schools, Smokefree Zones around all medical Centres.
---

Editorial - September 2011

Thanks very much, to members and supporters, for your financial and moral support - we continue to hear that our work is helping to make lives safer and healthier and more comfortable for everyone, even for smokers. I couldn't personally give a damn for the drug peddlers in Big Tobacco, but will continue to fight for their children's right to a smokefree future. Yes, David Crow (British American Tobacco Aust.) even your kids. I wish to acknowledge the courage and bravery of so many members and supporters who risk jobs, friendships and even family relationships in their personal and public battles for our rights. I was recently described as being a "sandwich short of a picnic" and thought to myself - wow, at last - a colourful insult, not the usual expletive with which I am often greeted when asking a smoker to move away from me and my family when they light up, or when handing back a lit butt which has been tossed away nonchalantly. "Today's mighty oak is yesterday's nut who held his ground"

We are now being told that "enough is enough" - that the battles have now gone too far, in suggesting that outdoor areas should be smokefree - the old cry of "where will the poor smoker go?" - and we simply need to reply "somewhere far enough away so that the poisons in their tobacco smoke don't affect anyone else", especially children.

Don't be embarrassed
- Protect yourself
- protect your children
- hold your hand over their mouths and noses

Have you noticed the smokers keep their cigarettes well away from their own mouths and noses? Let them see you protecting yourselves and your families then it might sink in.

Margaret Hogge, President.
---

Cancer Council NSW petition

This petition called for smokefree outdoor dining and other crowded spaces:

NSMA members collected many of the 10,000 signatures for this petition, to be presented to NSW Parliament. Thanks very much.
---

Smoke Seepage in Multi-Unit Housing - ACTION

Every body (sic) expects clean water from their taps, and protection from loud noise - they are equally entitled to breathe clean air. One of our members will shortly take strong action in the battle for clean air in multi-unit housing. This issue has generated some publicity recently, with several Strata/Owner Corporations introducing smokefree by-laws, for the protection of residents and workers.
---

Member, John August writes:

Owners' Corporations, Smoking and the Law, New South Wales An increasing number of Owners' Corporations have declared their units to be smoke-free - newspapers have noted units in Ashfield and Chatswood to be smoke free.

Legal cases include one at Kent Street - the so called "Highgate Case". In November 2006, G J Durie found that smoke from one unit affecting people in other units was a "nuisance" and not allowed under the Strata Schemes Management Act 1996. Legally speaking, a "nuisance" is something that escapes from your property and affects someone else's property.

Durie emphasised that whether or not the tenants smoked "excessively", the crucial thing was whether it caused a problem for others. It's clearly happening - the evidence is around us. However, some people have a problem understanding that the owners' corporation has the power to not only maintain the common property, but also to control what people do inside their properties. It has long been uncontroversial that an Owners' Corporations can stop owners from keeping animals on their properties - something that clearly limits people's options inside their unit.

It is the majority that operates in an Owners' Corporation. The majority can decide to impose levies in order to properly maintain the common property - coercion on behalf of the majority. Keep in mind, though, the Owner's Corporation has an obligation to maintain the common property - one owner successfully sued the owner's corporation for a failure of maintenance, which meant that water leaked and damaged his unit - to the tune of at least $150,000 (That's the NSW Supreme Court Seiwa judgement in 2007).

These majority agreements are expressed through the by-laws of the Owner's corporation. By-laws must receive 75% support from those voting.

This democratic majority - and we're not just talking about imposing something which has just scraped over the 50% line, but rather something which has stronger support - is a majority which has the power to impose conditions on all the owners. That includes paying levies, controlling noise that affects others, owning pets ... or smoking. It is what an owners' corporation can control.

So, the law allows it. However, there are two more things to consider. The first is that it is ethical. People do spend a lot of time getting worked up about the freedom of individuals. However, it is a major philosophical point that people should be free to do their own thing so long as they do not interfere with other's enjoyment of their own lives. Smokers are affecting others. That was underlined by Durie's Highgate judgement - it is certainly ethical to limit what smokers can do when they are affecting others. One more issue is the effect on property values. In fact, the fact that smokefree units are being celebrated by real estate agents in newspapers suggests that many of the 85% of people who do not smoke would be willing to pay more for units with smokefree by-laws. It is, after all, only 15% of the population who smoke. Financially, pandering to smokers is to pander to a limited market.
---

Licensing Smokers

NSMA Committee has suggested that individuals and groups who have expressed interest in a licensing scheme should get together in the near future to develop one or several schemes and present them to Government for trial/ implementation. Prof. Simon Chapman (Sydney Uni.) and NSMA Founder Brian McBride and possibly others have opened discussion.

We would, of course, consider international findings and research. (This would not preclude the very real need to licence retailers also). Ideas, please.
---

Smoking in the Workplace

Victorian Traindriver fighting for smokefree workplace - this issue, of smokefree workplaces, has reared its head again. We are taking up this issue again, one which should have been resolved years ago, but, as you see below:

Worksafe: No Mention of Tobacco Smoke as a hazard, WorkSafe's new Regulations Model Work Health and Safety Regulations and Codes of Practice Public Comment Response Form, Term of Reference Number 1: The health and safety of Australian workers is a key concern of Australian governments of all levels. All workers have the right to a safe and healthy workplace and employers have the right to expect that workers and visitors to their workplaces will co-operate with occupational health and safety rules".

Our response, in submission: We find it totally unconscionable that, due to either ignorance, apathy, or lack of scruples on the part of the governing parties to this Review, there can be model regulations regarding noise, confined spaces, falls, asbestos, hazardous chemicals, and bullying and yet no mention of a dangerous but preventable harm which is regularly and consistently caused by the three million Australians who smoke and who prop up an industry which sells the product which kills more Australians than any other product.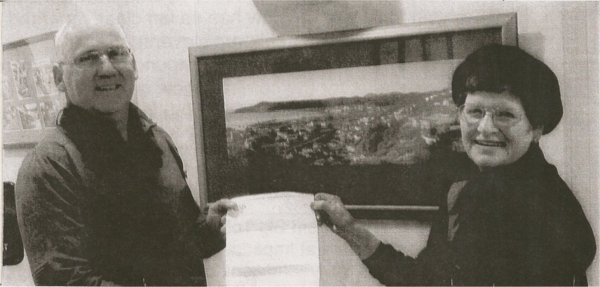 Thanks, Burnie Council, Tasmania, for rejecting tobacco, 31st May 2011.
---

Smoking in prisons - why wait until 2015?

With New Zealand's prisons having gone smokefree in July 2011 we await with interest further developments in Australia. South Australia says it will wait until 2015 - Why? New South Wales Corrective Services says there are trials. NSMA is currently supporting the family of one non-smoker prison worker who died, and another non-smoking worker who refuses to work without full-face protection. Inmates and workers are entitled to breathe clean air, free from the poisons in tobacco smoke.

There are alternative methods of delivery of nicotine - we continue to demand that such alternatives be made available (in all residential institutions) to inmates indoors, and that smoking only be allowed in a limited number of Designated Outdoor Smoking Spaces.
---

Plain Packaging With Graphic Warnings

Congratulations to Minister Roxon and the current Federal Government.

Let's take it one step further Reducing Uptake of Smoking by Young People Tobacco Products kill.

Plain packaging is another step towards reducing uptake. NSMA's submission made a further suggestion, to extend the concept, thus: -

"We support the current proposed Bill. We add, however, that, to adjust the cigarette stick colour would be a prime opportunity for reducing visibility and attractiveness of cigarettes.

We suggest changing the colour from white to one which is (as are the proposed cigarette packets) less fashionable and less appealing. Suggestions: muddy pink colour, or dull yellow ochre colour."
---

Good News for Families

Sydney's Royal Easter Show declares Designated Outdoor Smoking Zones With requests going back to 1997, Sydney's "Show", the biggest family event of the year in Australia, now has seven clearly marked Smoking Zones, sensibly distanced from children's events.

We have called for loudspeaker announcements declaring the Show's smokefree status for the coming Show next Easter 2012, announcements similar to the SlipSlopSlap advice that is given during many outdoor events around Australia.
---

Some Weasel Words from Big Tobacco

Words from our mates at Imperial Tobacco Australia Ltd, in their submission to Queensland's call for Amendment to Smoking/tobacco regulations.

Quote: "1. In relation to Environmental Tobacco Smoke ITA recognises concerns that other people's tobacco smoke may be harmful, unpleasant or annoying.

However, it is our view that the scientific evidence, taken as a whole, is insufficient to establish that other people's tobacco smoke is a cause of any disease. Therefore bans or restrictions on smoking in public places are disproportionate, unnecessary and unjustified on grounds of protecting public health.

We will continue to voice our concerns about the adverse effect that bans and restrictions have on smokers and on the venues which may wish to accommodate smoking. We believe that concerns about smoking in public places can be resolved through common sense and courtesy and by introducing practical solutions such as well ventilated smoking and nosmoking areas."
---
Please consider making a bequest to NSMA Inc. in your will, so that we can continue the fight for clean air, free from the poisons in tobacco smoke.
---