Breathtaking Delays for Smoking Bans in Pubs and Clubs all around Australia


Song for Ireland, 29th March 2004

Oh Danny Boy,
The smoke, the smoke is clearing now
From pub to pub all 'round the Emerald Isle
The Irish peo-ple have a healthier future now
Oh when, oh when, will WE begin to smile?

We congratulate the government and the people of the Republic of Ireland for their peaceful and positive transition to smoke-free workplaces, when it occurred on Monday 29th March. Well then, Mr. John Thorpe, President of Australian Hotels Association, the sky didn't fall in, and there were no riots in the streets of Dublin, and this in a country with a higher percentage of smokers, as well as a much cooler climate than in Australia. You and your tobacco-friendly cronies in clubs and casinos must have been pretty disappointed that there was no bloodshed and mayhem at this turning point in the Clean Air Revolution - a whole nation's workforce is now protected from indoor smoking in the workplace. What's next? Maybe a drop in smoking rates?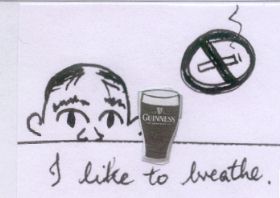 At an Irish Hotel..

We had protested, with members of our Smokefree Alliance, outside Sydney's Scruffy Murphy's Irish Pub on St. Patrick's Day 17th March, wearing gas-masks and singing (badly) calling on all Irish Pubs to at least go smoke-free on their busiest trading day, to protect the workers. As usual, we were met with solid defiance and ridicule. Non-Smokers' Movement will continue to fight for total smoking bans in Australia's licensed premises. Our younger people have the same rights as everyone else, to smoke-free workplaces and recreation. Older Australians may choose to entertain at home or to meet friends at restaurants, but pubs and clubs are the main meeting-places and centres for recreation for young people, as well as being a major source of full and part-time employment. We encourage young people to speak up for their rights, but understand the constraints on their time, with studies, jobs and a tough economic climate. It's up to all of us to fight for their rights to clean, smoke-free air. Members of NSMA and our Smokefree Alliance protested in Macquarie Street, Sydney on the first day of Parliament for 2004, about the delays in banning smoking in licensed premises. All of over 130 Members of NSW Parliament ignored our invitation to come on a conducted, alcohol-free pub-crawl to experience life in "smoke-land". Only four replied to our questionnaire about their personal experiences of smoky joints.

There are several avenues to follow to gain clean air in the pubs and clubs. The most obvious one is, of course, to lift the exemptions of the Smoke-Free Environment Act 2000. Minister Frank Sartor's current "Industry Working Group" is expected soon to set another confusing and convoluted agenda for incrementally crawling towards an eventual and "inevitable" total smoking ban!!!

As I said before, don't hold your breath!

The obvious alternative is Occupational Health and Safety Law which states that an employer (in NSW at least) MUST ensure that a workplace is safe from known hazards. Workcover already states that there is no safe level of tobacco smoke, but so far has failed to protect workers and the public from this well-known and easily preventable health and safety hazard. Moama Bowling Club must defend itself against a Workcover Notice of Improvement in Sydney's Dowling Street Court in early May. We are hoping for a decision which will force management to revert to its earlier smoke-free status, which allowed Masked Barman Steve Kane to work in a healthy atmosphere.

Vice.Pres. Owen Graham and I recently had a meeting with two senior officers of the Dept. of Industrial Relations (Workcover) - they were quick to remind us that they are "on our side" but that we must adopt an "incremental approach" to making licensed premises smoke-free. We say that the incremental (substitute "delaying") approach is at an end, that all other indoor workplaces are now smoke-free and that it is Workcover's responsibility to invoke Occupational Health and Safety Laws (OH&S) to force employers to eliminate health and safety hazards from the workplace. We're not calling for expensive barriers to be installed, or steel-toed boots or hard hats to be purchased for all employees, or non-slip mats to be laid, or hard-wired Exit signs, or fire extinguishers - SIMPLY PUT UP THE SIGNS, REMOVE THE ASHTRAYS, AND ASK THE SMOKERS TO STEP OUTSIDE TO SMOKE. SIMPLE, CHEAP and QUICK methods of removing a well-known and preventable health hazard.

Why do politicians have smoke-free conditions?
Why do tobacco manufacturers have smoke-free working conditions?
Nick Greiner and Rupert Murdoch would have had smoke-free conditions before they left their highly lucrative and politically-influential positions in British American Tobacco (BAT) and Philip Morris/Altria respectively.
Do Carla Zampatti (BAT) and Billie-Jean King (Altria) still have smoke-free conditions to help them through their dependence on tobacco money?

We have written back to Health Ministers in South Australia and ACT, deploring the unacceptable delays which they claim are necessary before total smoking bans are introduced. All in the interests of a healthy bottom line! When will they think of the consequences of those delays, the fact that pubs and clubs are breeding grounds for new smokers, and that they discriminate against the majority of the population which wants total smoking bans. It's about Health, Ministers, and it's about time!

Queensland's Government, following its re-election in February, is also very slow in reviewing the issue of lifting smoking bans in pubs and clubs. What about the workers, Labor Premier Beattie? Give them the clean, safe working conditions to which they are all entitled.

Editorial
Firstly, thanks very much to all members who sent in extra funds to help us replace equipment stolen in January, from our temporary office. Thanks, also, to Brian McBride and Brian Robson and to Owen Graham and his friends for putting things together again. Things are still not perfect, but we're pushing on with the action. Thanks again to Owen while we continue to use part of his office. In early May, my husband and I leave for an overseas trip which we had planned 4 years ago.

We're especially looking forward to enjoying smoke-free music in Ireland. Vice-President Owen Graham, as well as Brian McBride and other Committee Members, will continue to keep up the pressure for Clean Air. I'm planning to return in August with renewed vigour and determination to fight on for every body's rights to Clean Air.

Some of us in NSMA have become grandparents recently - we welcome these precious newcomers to a World with cleaner air than for past generations. Brian McBride's grandchildren would probably love to have spent more time with their grandfather, but I am very grateful, for my grandchildren's sake, that he and his fellow anti-tobacco campaigners have persevered and won so much to date. To our precious little Poppi, and to Bailey, I say - "there's still a long way to go, and many of you youngsters will never know how tough it's been, but we'll keep battling on with the Clean Air Revolution."

Our focus at present may seem to be on NSW activities. This is mainly due to proximity and the fact that it's cheaper to concentrate on matters closer to home, but we are aware of, and concerned about non-smokers' needs and concerns all over Australia. Also, we hope that any progress made in one part of Australia will quickly be followed in other jurisdictions. Let's pull together, for a much healthier, brighter and cleaner future for all Australians.

Please continue to send us items of interest and copies of your own activities, pictures, cartoons, etc.. Committee Meetings are held in central Sydney on the first Tuesday of each month 6pm - please call the office for exact details if you wish to attend.
Margaret Hogge, President

PS What will I tell my grandchildren when they ask why I was almost arrested at a blues gig in The Rocks recently? I was calmly and persistently demanding my rights to clean, smoke-free air, but the publican called the cops, who escorted me out. How un-welcoming!

National Labor Conference, January 2004
I attended several sessions of the National Labor Conference, in late January, as an observer. I was delighted to hear Mark Latham's opening speech recognising the destructiveness of tobacco and announcing Labor's refusal to accept further tobacco sponsorship. The conference at Darling Harbour was the perfect opportunity to protest (outside) about other State Labor Government's delays in introducing smoking bans in pubs and clubs, and to catch up with another NSMA stalwart, NSW Democrat MP Dr. Arthur Chesterfield-Evans who was protesting about another issue at the time.

I later had a brief chat with Labor's President, Dr. Carmen Lawrence, and congratulated her on the sponsorship-rejection. Dr. Lawrence has also written in reply to our suggestions for wide-ranging tobacco controls, indicating that all matters will be considered.

Federal Health Minister Tony Abbott replied to our similar letter to the Liberal Party, with no mention of tobacco sponsorship. Treasurer Peter Costello had already said the party would continue to accept Tobacco donations because tobacco is a legal product.

Regarding donations to political parties, wealthy housing developer Harry Triguboff recently called the NSW Labor Party to say "the tap has been turned off" after planned tax changes in NSW displeased him. Obviously, his generosity as the top ALP donor meant that he expected favours in return! We are not surprised.

More Smoke-free Pubs and Clubs
Melbourne: Novotel at St. Kilda, from 1 June 2004. Sydney: Woolooware Golf Club and Mosman Rowing Club. Speaking of smoke-free hotels, the Wetherspoons hotel chain in UK has said it will happily impose total smoking bans if all others will, but to "go it alone" would be financial suicide. A level playing field is the only answer, as we all know, for the sake of both non-smokers and smokers.

Professor Bernard Stewart has presented the results of a study into "smoke-free areas" of licensed clubs in the Sydney area.

He found that smoke and all its poisons can spread throughout an entire building, affecting all patrons equally. For the first time, the US Centre for Disease Control and Prevention are warning people at risk of heart disease to avoid all buildings and gathering places that allow indoor smoking. It sounds to me as if they've found some Weapons of Mass Destruction, right under their noses.

We recently advised a young asthmatic on how to contact various Ministers following a brief visit to a smoky pub in Sydney.

A Workcover Inspector had earlier advised that he thought we would be "pleasantly surprised" at the pub's improvements. Unfortunately, before the band had time to warm up, several smokers lit up right next to the "Smoke-free Area" and SURPRISE SURPRISE THE SMOKE DIDN'T KNOW WHERE TO STOP. The smoke wafted into the "smoke-free area" and the young person left, wheezing, and complaining about life's injustice.

In reply to her complaint, Minister Sartor breezily replied "be assured that the NSW Government takes its commitment to tobacco control seriously." ... "An incremental approach to the eventual phasing out of smoking will be employed to allow licensed premises sufficient time to address any practical issues they may have during the transition".

A Smoke-free Anzac Day at the Club for the Diggers?
During April, we wrote to many of Australia's ex-service clubs, requesting that they make their premises smoke-free for Anzac Day, in respect for frail and elderly veterans, so that these honoured guests would be able to enjoy all of the facilities on their special "one day of the year" We also mentioned the staff who would be subject to even more smoke than usual on the busiest and longest trading day of the year. We were met Press releases screaming of "breaking the rules" and "treating diggers with disrespect", these comments from an organisation which should protect the rights of all ex-servicepeople.

Remember, members, Clean Air Policies in pubs and clubs won't only help all the non-smokers (the vast majority of the population), but it will also reduce smoking rates and will eventually lead to reduced profits for Australia's Tobacco Industry - a particularly serendipitous downward spiral, don't you agree?

What Freedom of Choice?
We continue to hear about freedom of choice when the issue of smoking arises. Seemingly intelligent people don't seem able to grasp that, where smoking is concerned, the freedom to choose is removed as soon as smoke is in the air. The non-smoker then has no choice about going in or staying out - the smoke forces the non-smoker to stay away. Smoker's rights to use a so-called legal product stop at their own bodies - at their lips.

Formula One Grand Prix Marlboro Blitz
How would you feel if your Year 7-12 child had entered a newspaper competition and won tickets to Melbourne's Formula One Grand Prix and then, after watching the racing, the excitement and the glamour, decided he or she would try out some Marlboro cigarettes - the logo looks so cool, and it must be okay since champion driver Michael Schumacher promotes it.. This is not a far-fetched scenario. Don't try to tell us that kids aren't being targeted to replace dying smokers. Despite national bans on tobacco advertising, the Grand Prix coverage managed to provide saturation advertising for several hours on television and additionally on sports and news programmes, as well as countless hours of unpaid video advertising and acres of print. And yet our Federal Health Minister said that Australia couldn't afford to ban tobacco sponsorship at the Grand Prix until 2006 . Again, it's a matter of Health, Minister.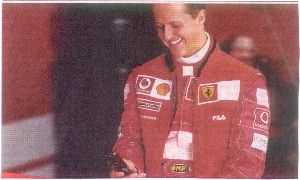 A Marlboro Man remastered for his other masters.

Children's rights to clean air.

"I don't smoke inside with the kids - I make sure I send them outside first."

While fighting tooth and nail for workers' rights and customers' rights, we haven't forgotten the most vulnerable members in our community - children, the unborn, disabled, the elderly, and other dependants. Fortunately, there has been some progress in the area of cars and homes, with advertisements and commercials from Asthma Foundation and ACOSH (Western Australia), such as the "Car and Home - Smoke-free Zone" campaign.
Further action:

1.. Smoking bans at schools should be extended so that students don't see people smoking at school entrances - children can't stand hypocrisy, and they won't tolerate or heed educational messages about the dangers of tobacco if they see their teachers staff, visitors and parents smoking at school entrances. Smokers should be well out of sight of children at schools. Our request to Minister Refshauge, NSW Minister for Education, to ask schools to extend smoking bans well distant from school entrances, was dismissed. Is the Minister a smoker? We are hoping for a different response from the Parents' and Citizens' Association. Please discuss this matter with your school community - let's continue to de-normalise smoking in the eyes of children.

2. Sydney's Royal Easter Show, the biggest family event of the year in NSW. Authorities at the "Royal" wouldn't agree to designated outdoor smoking areas as requested, but agreed to make all outdoor seating smoke-free. They failed, however to get sufficient signage in place in time, despite repeated requests from us. We hope and expect an even wider commitment to families' rights to clean air at future shows - we have a post-Show meeting with the Venues Manager very soon. I was pleasantly surprised to note a total lack of smoke at one stadium during an early evening Rodeo. This indicates either that smokers are becoming more considerate when seated in crowded stadiums, or that there are less of them, or both. Outdoor smoking bans will work, with just a few signs, with public support, and with community commitment to a clean and healthy environment.

3. Taronga Park Zoo We wrote recently to Zoo authorities in Sydney, requesting Designated Outdoor Smoking Areas, so that visitors (children especially), and the animals, as well as staff, could have a predominantly clean-air zoo. No response to date. Suggest you do the same, write to any commercial operation which aims to attract children and families - request a limited number of Designated Outdoor Smoking Areas. See separate notes on criteria.

4.. Films and Television - Tobacco being the world's worst killer, any depiction of smoking , unless for documentary or educational purposes, should show warnings, and should have at least an "R" rating - young people see their screen idols smoking and research shows that it leads to a high percentage taking up smoking themselves. We deplore the fact that smoking is being depicted on the screen more now than in the past 50 years. We continue to fight against this trend and encourage members to report every instance of smoking on film - simply mark your TV programme with every instance of smoking on screen, and send your complaint to your local Federal and State MPs, copies to NSMA. Many of our talented Australian film and TV performers and producers are obviously addicted to the big bucks from Tobacco .

5. License tobacco retailers and reduce the number of outlets so that minors cannot be part of the retail chain. Young people in low-paid jobs should not be expected to deal with dangerously addictive drugs which they are not legally allowed to purchase. Tasmania is getting tough with licensed tobacco retailers, who will be heavily fined without warnings if breaches of the law, such as selling to minors, occur.

6. Smokefree Playgrounds and Sporting Arenas. We are sending out further requests to Local Governments, following Cancer Council's original presentation at a Local Government Conference. We also ask them only to allow public land to be leased if lessors agree to ban smoking, in the interests of the community and the environment.

Non-Smoking News
Congratulations to Anne Jones, CEO of ASH Australia (Action on Smoking and Health) was recently awarded the President's Medal by Australia's Thoracic Surgeons for her dedicated work in Tobacco Control for the past ten years. We add our congratulations, Anne - you've been a great leader, mentor and supporter for us all.

Congratulations also to Dr Peter Macdonald, the new Mayor of Manly, NSW. Peter has been very active in the past in tobacco control and we know we can expect his support as we continue the Clean Air Revolution.

Tasmania's Smoking Premier Resigns Nobody would wish a 53 year old person to contract lung cancer, and we watched in sadness recently as Premier Jim Bacon, of Tasmania announced his decision to step down due to incurable lung cancer caused by smoking, and so that he could spend time with family and try to gain some future with them. We wrote the following week, thanking him for speaking out about the stupidity of smoking and wished him well for the future. We understand that his announcement led to quite a high Quit-smoking rate. One news story says that Tobacco companies must be in two minds about Jim Bacon's declaration given that the publicity is bad for the product but that Mr. Bacon has accepted responsibility. Let's hope his successor and friend, Premier Paul Lennon, will succeed personally in quitting smoking and will take a strong stance to protect Tasmanians and visitors from secondhand smoke on the beautiful Apple Isle.

Smoking Neighbours
After further contact with the Canberra resident who is pursuing smokefree public housing, we want to wish her well in her endeavours and offer further support if or when she requests it. We welcome further ideas on controlling neighbours' smoke.

Some suggestions are:
(a)To work with the Body Corporate and introduce a written notice e.g. PLEASE DO NOT SMOKE ON COMMON PROPERTY OR IN ANY AREA WHERE YOUR SMOKE WILL AFFECT OTHER RESIDENTS
(b)To blow the smoke back with a strong fan;
(c) to threaten expensive legal action for environmental pollution and damage to health.

One of our aims at NSMA is to alter Strata Laws so that total smoking bans can be imposed if desired by owners and occupants. No-one should be forced to endure secondhand smoke inflicted on them by neighbours.

Tamworth Country Music Festival
Australia's annual Country Music Festival in late January attracted capacity crowds despite early flooding, and included many artists who prefer smoke-free conditions. We had sent the organisers a request to ban smoking. Local Independent MP Peter Draper supports our aims and has offered to follow up with next year's organisers. Cancer Council recruited Joy McKean, widow of the late Slim Dusty, and singer Melinda Schneider to help press for a smoke-free festival, and for smokefree conditions for entertainers. They attracted a huge favourable response.

Smoke-free Enclosed Public Places:
Westfield Shopping Centre at Parramatta will face court soon on the matter of not keeping the enclosed carpark smoke-free.

Farewell to Andrew Dickinson, our dedicated Committee Member who kept us informed about developments (or not) with smoke-free Public Transport . We wish you and your wife good luck with your new life in Japan.

Environment
Ian Kiernan, of Clean up Australia, says that if smokers would just dispose of their butts properly, it would solve the biggest litter problem of Australia.

Retailing Tobacco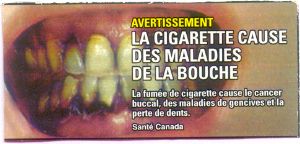 Canadian Health Warning
Graphic Warnings on packets, was the announcement from the Federal Government recently. Why are tobacco companies protesting so loudly? Because they know that gruesome pictures on cigarette packets will put some smokers off, and the shiny packs won't look nearly so cool on the dashboard or at the bar. See www.consumersonline.gov.au, the Federal Government Website.

Signage at Point of Sale
Health Inspectors respond quickly when we report incorrect signage at Points of Sale. If retailers wish to sell such poisons, we insist that the legal signage (in NSW, it's a large SMOKING KILLS, and the Under 18 restrictions sign), is displayed. We also suggested to the Minister for Health that Point of Sale signage must be shown distinctly at each supermarket checkout, ie that shoppers must be confronted with the SMOKING KILLS sign each time they want to buy.

Smokes Out of Sight
We can't wait for the days when tobacco products are below the counter, in locked cabinets and out of sight,, with graphic warnings or in plain packaging. It is galling that we are confronted with these poisonous Weapons of Mass Destruction. every time we enter a convenience store, supermarket, liquor shop or petrol station.

We wrote to Minister Frank Sartor to congratulate him when he announced in Parliament that he will legislate to put "smokes out of sight", another step on the road to de-normalising smoking...




Priority for Smokers at Supermarkets?
Why do tobacco purchasers get priority service in supermarkets? Shouldn't they wait in line, just as other customers do. Next time I want to buy just one item, I'm going to ask for it at the front counter and demand the same priority treatment as smokers seem to attract.

Smoking in Hospital Grounds
After seeing blatant breaches of smoking bans in Hospital Grounds, we have asked the NSW Minister for Health, Mr. Morris Iemma, to detail hospitals' policy on smoking in the grounds, giving guidelines for Designated Outdoor Smoking Areas. (See below) It must be very demoralising for those medical staff who don't smoke to see smoking around them, when they work closely with victims of Tobacco. We also asked if tobacco is sold on hospital property

Basics for Designated Outdoor Smoking Areas

a.. Limited to a few spaces.
b.. Well signposted
a.. Providing some shelter from sun/rain.
b.. Away from entrances and thoroughfares
c.. Furnished with ash-cans
d.. Preferably posted with Quit messages
e.. Out of sight of most children (de-normalised).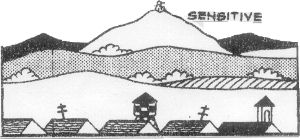 Outdoor Smoking Areas

Such areas do not show that smoking is condoned but that smoke is restricted from spreading indiscriminately into clean air spaces.

International News:
As well as Ireland, the Government of Uganda has banned smoking in all indoor workplaces. Congratulations. Croke Park, a Sports Stadium in Ireland is to become the country's first smoke-free sports stadium, copying similar bans in Australia. USA.Cities and States all over USA continue to take that final step to ban smoking in all indoor workplaces, including bars and restaurants.

Watch Joe Cherner's website B.R.E.A.T.H.E. (Bar and Restaurant Employees Action for Healthy Environment) for updates. We received ASH.USA's latest newsletter, showing a clever parody of tobacco companies, with a promotion for a product for Adults only, called "Shards O' Glass" - see their website, http://ash.org/superbowl

All of Britain and Europe is watching Ireland as it comes peacefully out of its indoor smoke-haze

LEAVE A BEQUEST TO NSMA IN YOUR WILL.
Please think about this to keep the good work going into the future.

Smokefree Outdoor (Alfresco) Dining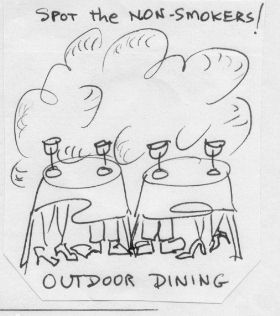 Outdoor Dining
NSMA members recently protested at an inner-city street cafe area, deploring the indiscriminate way that smokers inflict their poisons on everyone, inside and outside the cafes. Unfortunately we have no "smoke-drift" laws to protect us indoors or outdoors yet, but the groundswell of opinion from the general public indicates that laws to restrict smokers to Designated Outdoor Smoking Areas, to prevent smoke-drift, would be extremely popular. We want to recruit new members from that high percentage of the population which wants smokefree outdoor dining, so that we can prepare some strong campaign strategies.

Restaurants which ban smoking outdoors
Manly Pier Restaurant is one, also Windsor Seafoods and the Bridge cafe, both opposite the Macquarie Arms Hotel in Windsor, NSW.

Frankly, we think this would work. We wrote to Minister Frank Sartor, who is NSW Minister for Utilities, as well as Minister Assisting the Minister for Health(Cancer), offering a partial solution to drought problems, especially in metropolitan areas. As most people know, many pub and club patrons and workers find it necessary to shower and wash their hair immediately when they come home and also to wash all their clothes, simply to rid themselves of the stink of smoke. Make pubs and clubs smoke-free , Minister, and save heaps of water!!!.

"I'm gonna wash that stink right outta my hair
I'm gonna wash that stink right outta my hair
I'm gonna wash that stink right outta my hair
And clear that smoke away
I wish that Frank would make pubs and clubs smoke-free
I wish that Frank would make pubs and clubs smoke-free
I wish that Frank would make pubs and clubs smoke-free
We'd save more water and lives each day."
(You were warned!)

The Non-Smokers' Update is the quarterly newsletter published for members of the Non-Smokers' Movement of Australia Inc.

Contributions or comments should be forwarded to the Editor, NSMA PO Box K860, Haymarket NSW 1240.